Back to basics: 5 classic recipes every home cook should know
Welcome, fellow foodies! Today, we're going back to basics and keeping things simple in the kitchen. Who says you need fancy equipment and high-tech gadgets to create delicious and satisfying meals? With just a trusty gas stove, you can whip up some amazing dishes that will impress your taste buds and your guests. 
Let's go over five must-know recipes that will keep you covered from breakfast to dinner (and dessert) that you can make using only a gas stove and some basic cooking utensils. So, let's get cooking and bring out the chef in you!


Masala Omelette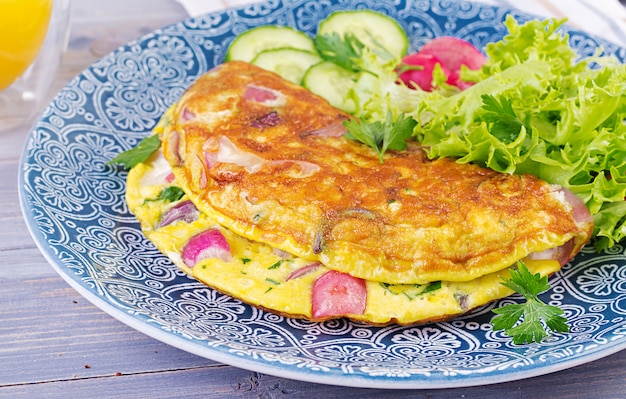 Ingredients:
2 eggs
1/4 cup chopped onions
1/4 cup chopped tomatoes
1/4 cup chopped bell peppers
1 green chilli, chopped (optional)
1/4 tsp cumin powder
1/4 tsp coriander powder
1/4 tsp red chilli powder
Salt and pepper to taste
1 tbsp oil


Instructions:
Beat the eggs in a bowl with a fork and add all the chopped vegetables, cumin powder, coriander powder, red chilli powder, salt, and pepper. Mix well.
Heat a non-stick pan on medium heat and add the oil. Once it's hot, pour the egg mixture onto the pan and let it cook for a minute.
Using a spatula, flip the omelette and cook the other side until it's golden brown.
Serve hot with toast or paratha.
Enjoy your delicious breakfast!


French Toast




Ingredients:
2 slices of bread
1 egg
1/4 cup of milk
1 tablespoon of butter
1/4 teaspoon of cinnamon
1/4 teaspoon of vanilla extract
1 tablespoon of sugar


Instructions:
In a small bowl, whisk together the egg, milk, cinnamon, vanilla extract, and sugar.
Melt the butter in a non-stick frying pan over medium heat.
Dip the slices of bread in the egg mixture, making sure they are coated evenly.
Place the coated bread slices in the frying pan and cook for 2-3 minutes on each side, or until golden brown.
Serve hot with your favourite toppings, such as maple syrup, fresh fruit, or whipped cream and enjoy!


Spicy Egg Fried Rice




Ingredients:
1 cup of basmati rice, cooked and cooled
2 eggs, beaten
1 small onion, finely chopped
1 small carrot, finely chopped
1 small green bell pepper, finely chopped
2 cloves of garlic, minced
1-inch piece of ginger, minced
1-2 green chillies, finely chopped (optional)
2 tablespoons of vegetable oil
2 tablespoons of soy sauce
Salt and pepper to taste
Fresh coriander leaves, chopped (for garnish)


Instructions:
Heat oil in a wok or large frying pan over medium-high heat.
Add onions, garlic, ginger and green chillies (if using) and sauté for 2-3 minutes until onions are soft.
Add carrots and bell pepper and stir-fry for another 2-3 minutes.
Push vegetables to one side of the pan and pour beaten eggs onto the other side.
Scramble the eggs until they are fully cooked and then mix them with the vegetables.
Add cooked rice, soy sauce, salt and pepper and stir-fry for another 3-4 minutes until everything is well combined and heated through.
Garnish with fresh coriander leaves and serve hot.


Spicy Chicken Curry with Roti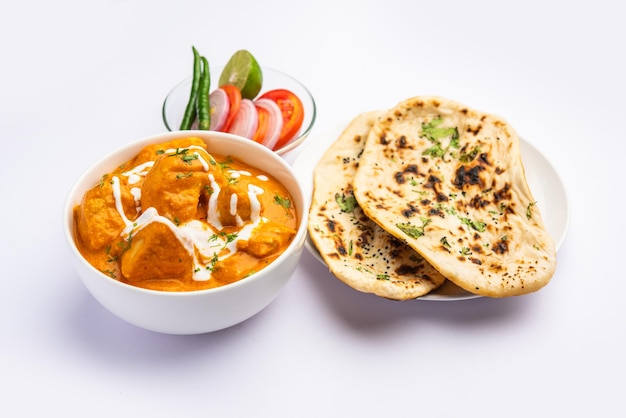 Ingredients:
500g chicken breast, cut into bite-sized pieces
1 onion, finely chopped
2 cloves garlic, minced
1-inch piece of ginger, peeled and minced
2 green chillies, finely chopped
1 tsp cumin seeds
1 tsp coriander seeds
1 tsp turmeric powder
1 tsp garam masala powder
2 tbsp vegetable oil
Salt to taste
1/4 cup chopped fresh coriander leaves
4-5 Roti


Instructions:
Heat the oil in a large frying pan over medium-high heat.
Add the cumin seeds and coriander seeds and fry for 30 seconds or until fragrant.
Add the onion, garlic, ginger, and green chillies and fry for 5-6 minutes or until the onion is translucent and soft.
Add the chicken pieces and fry for 7-8 minutes or until the chicken is browned on all sides.
Add the turmeric powder and garam masala powder and fry for 1-2 minutes or until the spices are fragrant.
Add 1/2 cup of water to the pan, bring it to a simmer and cover the pan with a lid. Cook for 10-15 minutes or until the chicken is cooked through.
Season with salt to taste and garnish with chopped coriander leaves.
Serve hot with Roti.


To make the Roti,
Ingredients:
2 cups of whole wheat flour
1 tsp salt
1/2 cup water
2 tbsp vegetable oil


Instructions:
In a mixing bowl, combine the flour and salt.
Slowly add the water and oil, mixing until the dough comes together.
Knead the dough for 5-6 minutes or until it is smooth and elastic.
Divide the dough into 8 equal pieces and roll each piece into a ball.
Using a rolling pin, roll each ball into a thin, flat circle.
Heat a large frying pan over medium-high heat and place a Roti in the pan.
Cook for 1-2 minutes on each side or until the Roti is lightly browned and cooked through.
Repeat with the remaining Roti.
Enjoy a delicious explosion of flavours!


Classic Chocolate Cake




Ingredients:
1 and 1/2 cups all-purpose flour
1 cup granulated sugar
1/2 cup unsweetened cocoa powder
1 teaspoon baking powder
1/2 teaspoon baking soda
1/4 teaspoon salt
3/4 cup milk
1/3 cup vegetable oil
2 large eggs
1 teaspoon vanilla extract


Instructions:
In a large bowl, whisk together the flour, sugar, cocoa powder, baking powder, baking soda, and salt.
In a separate bowl, whisk together the milk, vegetable oil, eggs, and vanilla extract.
Pour the wet ingredients into the dry ingredients and stir until just combined.
Heat a large skillet or a wide and deep pot over medium heat.
Grease the bottom and sides of the skillet or pot with cooking spray or butter.
Pour the cake batter into the skillet or pot and spread it evenly.
Cover the skillet or pot with a tight-fitting lid and cook for about 20-25 minutes or until a toothpick inserted in the centre of the cake comes out clean.
Remove the skillet or pot from the heat and let the cake cool for 5-10 minutes before serving.
Enjoy your delicious stovetop chocolate cake!


#BorosilTip: If you don't have a skillet, opt for a saucepan.

Now… eat up!